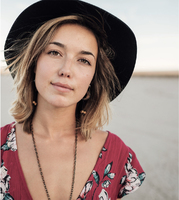 The European Union is based on a set of principles that include equality. Though gender equality was enshrined in the founding treaties of the European Economic Communities in 1957, gender equality de facto is far from being achieved. Women in general are still being discriminated against in an EU context. There are numerous groups of women who are discriminated against on multiple grounds such as their ethnicity, migrant status or age.
In our project "Let´s Make the Invisible Visible" we plan to focus on women facing multiple discrimination in our European society. We aim to exchange, test, design and develop best practice methods for working with vulnerable groups of women in adult education and counselling. Through our activities we foresee to empower multiple discriminated women so that their quality of life will eventually improve and their participation and engagement in our European society will increase. We also plan to raise the awareness of multiple discrimination of women. Last but not least we want to make their knowledge and competences visible. Multiple discriminated women face similar problems in a European context. Education is definitely one of the ways how to help to improve the status of these women in Europe. However standard tools of our educational system do not seem to have brought expected results so far. Instead such standard educational methods in combination with social services appear to perpetuate the status quo of vulnerable groups and also difficulties they face in life. Innovative ways of education and counselling have to be sought for this particular target group.

The problem of multiple discrimination is inherent in all EU countries. As such it has to be fought and tackled at local, regional, national and European levels. Best practices in EU countries are to be identified and joint solutions to the pressing problem of multiple discriminated women are to be looked for. As new waves of immigration into the EU are imminent and as we can see in the current corona crisis in which multiple discriminated women are primarily vulnerable, the issue of multiple discriminated women in the EU will remain on the political agenda for quite some time and may even grow in its importance. "Let´s Make the Invisible Visible" is planned to be a three-year long project implemented by five organisations in the form of a strategic partnership, namely by
GIC NORA (Czech Republic)

Peregrina (Austria),

TRANSFER Slovensko (Slovakia),

Fundacja Kobieca (Poland)

Romanian Center for European Policies (Romania)
Updates
The project kick-off meeting took place in Brno on October 1-2, 2020. The meeting was organised despite current difficult circumstances connected to the COVID-19 pandemic.

The partners discussed administrative and financial matters related to the project implementation. They also planned further project steps, concretely three short training events that are to take place in the coming 9 months. Within trainings the partners will mutually learn examples of their best practices. The first joint training event is to take place in Brno in February 2021.