Social and entrepreneurial skills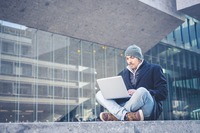 The Europe 2020 strategy commits EU Member States to lifting at least 20 milion people out of poverty and social exclusion. This target is now likely to be missed due to the fact that since the crisis the share of people at risk of social exclusion has increased. To tackle the worsening situation, the EU Youth Strategy 2010-2018 was developed with the objective of providing opportunities in education and the labour market and to support young people becoming active citizens. In the report published by Eurofund in 23 september 2015 it was estimated that in associated countries in the European Union live about 14 million persons at the age of 15 - 29 that are not in employment, education or training (NEETs). (source: Young people on the labour market - silesian voivodeship at the background of Poland and other UE countries, Katowice, april 2016).
Young people classified as NEET - people, who for different reasons, simultaneously are neither in employment, education nor training (NEETs). The fundamental feature of that category is the lack of commitment in two social lives for example: fields such as education and work.
The NEET category constitute not only the young person that fulfils the criteria of the unemployed but also may involve early school leavers, not seeking employment, depending on their parents sometimes by choice or necessity or engaging into activities socially unacceptable.
The inactivity or unemployment of NEETs may lead to discouragement and exclusion. More must be done to provide youth with the skills and help they need to get a better start in the labour market progress in their career, continue their education. The rate of participation of adults between 25-64 in formal, non-formal learning in Europe in 2016 was at the level of 10,8% (the aim for 2020 is min. 15%).